Diamond Sponsors
This event is sponsored in part by the Outer Banks Visitors Bureau

___________________________________
Platinum Sponsor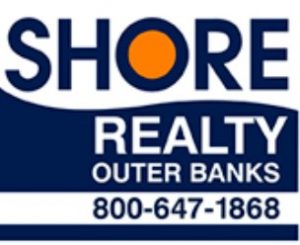 ___________________________________
Gold

___________________________________
Silver
___________________________________
Bronze
___________________________________
Judges:
These are the generous souls who donate their time and energy to help make the Club events enjoyable for all. Please Thank them if you can because without them none of this would be possible.
Head Judge: Bobby Halstead – Nags Head, NC
Assistant Head Judge:
Roving Judge:
Team Judges:
Trophies For the 2019 Invitational Tournament Donated by:
Fishing Unlimited
Kelly's Hospitality Group
Joe Lamb Jr & Associates
Sam And Omie's Restaurant
Different Drummers Fishing Team
TW'S Mullet Mama's
North Carolina Beach Buggy Assn
Paula & David Masters, Jr
Island Insurance Agency
Outer Banks LP Gas & Appliance
Coastal Impressions
R.V. Cahoon
Burgess, Lowman & Lay
Grays Department Store
David & Maryann Maryott
Blue Heron Motel
Pat Preston
Prizes Provided for The 2019 Invitational Tournament by:
Outer Banks Hospital
Country Deli
Savage Defense Solutions & Reds
Carolina Outfitters
Kelloggs
Dairy Queen
TW's Bait & Tackle
Jolly Rogers
Grays Dept Store
Kitty Hawk Carpet
Supers Wings
Cahoon's Market
Fish Heads
Ben Franklin
Black Pelican
NY Pizza Pub
Sun Shack
Dirty Dicks
Pizzazz Pizza
Owens
South Beach Grill
Goombays
Grits Grill
Jersey Mike's
Cotton Gin
Mulligans
Pigmans
TMS Massage
Ocean East
Maryann and David Maryott
Lone Cedar Restaurant
Sea Isle Gifts
Jewelry by Gail
Paula and Dave Masters
Faith and Tony Garret
Pamlico Jacks
Makos
Salty Art Upcycling
Parrot Bay
Mama Kwans
Single Fin
Dare Devil Pizza
Kill Devil Grill
Roosters Southern Kitchen
LaFogata
Sea Green Gallery
Gulf Stream Gifts
Something Fishy
If you would like to help sponsor the Nags Head Surf Fishing Club Tournament click here.